Field Service Engineer
Welcome!! On this page you will learn more about the challenging position of Field Service Engineer. Are you interested?
Apply directly below or scroll down for more information.
Current Vacancies
Field Service Engineer NL
Field Service Engineer DE
Customer Service Team
Our service team consists of a group of well-educated service technicians, planners, troubleshooters, technologists, technical spareparts employees and injection moulding trainers with global coverage. They are engaged in various customer issues such as training, spare parts delivery, conducting energy measurements and providing technical support both remotely and on-site. As a field service engineer your responsibilities mainly involve a combination of commissioning, inspections, maintenance and resolving malfunctions. Our headquarter is in the Netherlands (Hengelo), but we also have a home base in Germany (Meinerzhagen)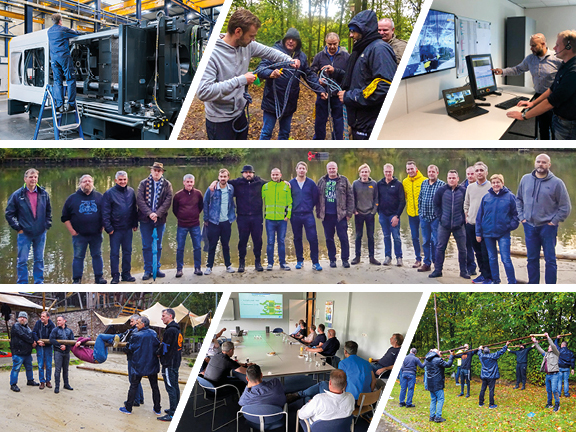 Training program Field Service Engineer
When you start as a Field Service Engineer at Stork IMM, you will participate in a comprehensive training program. This program contains various internal components where you will gain a thorough understanding of the injection molding machine and its operations. This includes topics such as hydraulics, controls, troubleshooting, frequency controllers, and more. Additionally, the program includes several external courses such as working with forklifts, cranes, VCA (Safety), and NEN 3140 (Electrical standards), crucial elements to ensure safety
What will your roll be?
The Field Service Technician position involves a vital role in ensuring the optimal performance of injection moulding machines on a global scale. Responsibilities include commissioning new machines, conducting thorough inspections, troubleshooting issues, and performing regular maintenance. This role directly contributes to seamless operations by fine-tuning processes and optimizing production for clients worldwide. The technician's expertise is crucial in diagnosing and resolving challenges promptly. Collaborating with colleagues remotely enhances support capabilities. This position holds significance in sustaining efficiency, extending machine lifespan, and maintaining high-quality standards. Overall, the Field Service Technician plays a key role in supporting global production needs, and contributing to operational excellence.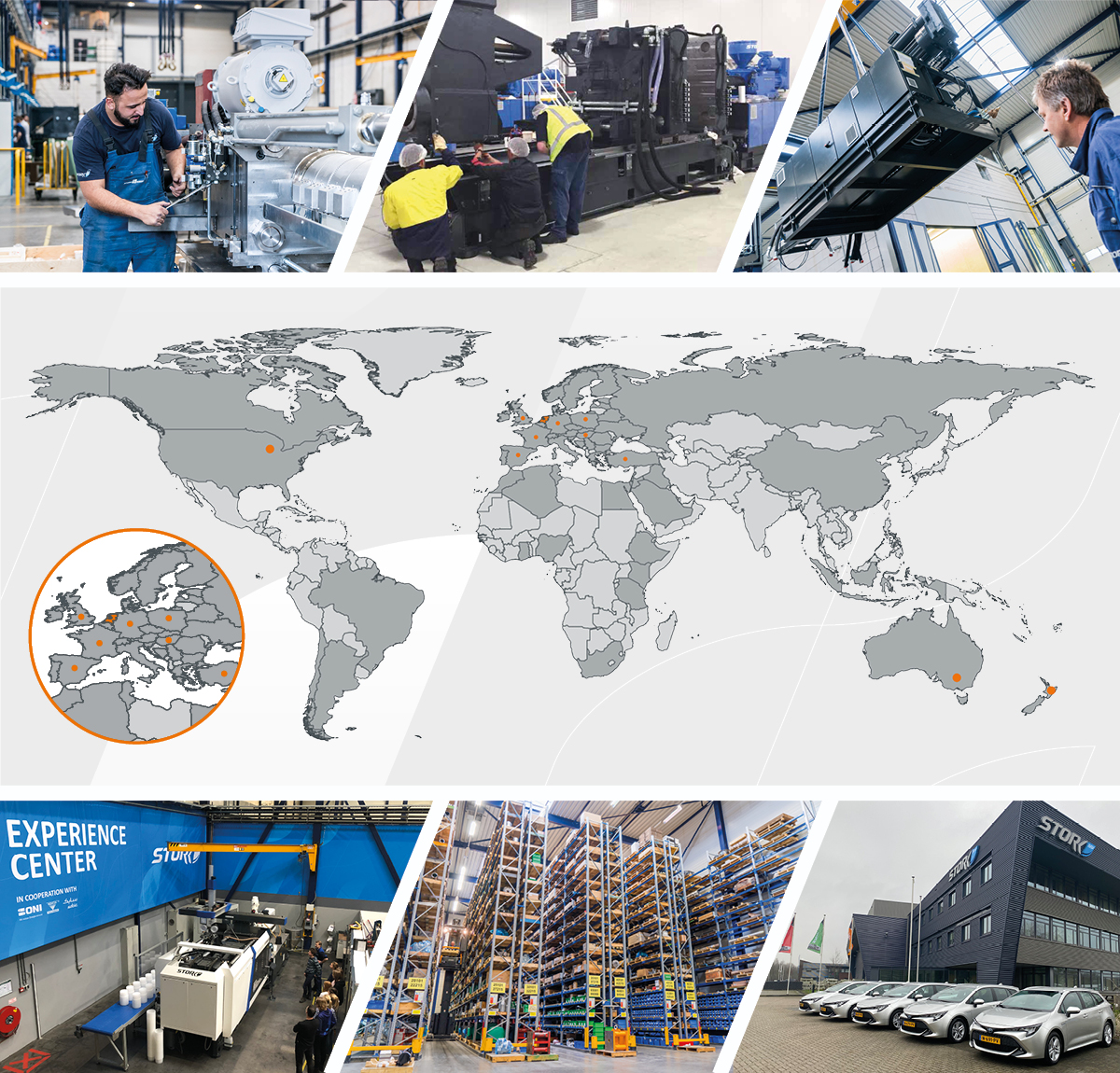 Job conditions
This role offers a harmonious blend of independence and collaboration, where you'll operate both autonomously and as a valued team member. With a fully-equipped vehicle, personal tools, smartphone, and laptop, you'll have all essential resources at your disposal. Our advanced real-time app ensures you're well-informed and connected. Enjoy the freedom to structure your tasks according to your strengths and preferences, reflecting our commitment to a flexible work environment. Embark on global travel, supported by a competitive salary, shift allowances, and profit sharing, acknowledging your expertise and dedication. Reap the benefits of a generous time-off arrangement, encompassing up to 27 vacation days plus up to 13 advisory days (ADV). This comprehensive package underscores our dedication to your well-being, professional growth, and recognition of your contributions within our globally-focused team.
TESTIMONIALS
Meet our Customer Service Team Members
Stefan
Service Engineer
I arrived in Amsterdam early October 2022. I was really nervous. But soon felt at ease when met by a friendly guy that collected me from the airport and took me to Hengelo. Thanks to Leonie (Nlist) I already had access to my apartment that she helped me to source. And I was able to settle and move in on my time before I started to work a week later. Meeting my work colleagues was a really a pleasure. I could never have anticipated such a great working environment. It is indeed a privilege to be part of that team. In the next few months I learned a lot. And I am still learning. I love my weekly Dutch classes and can start to communicate more easily. I was very pleased when I heard that I need to go to South Africa for work. Only 6 months after arriving in The Netherlands. Stork IMM was really very amazing allowing me to stay an extra week after completing the work in Durban to visit my parents. Seeing my parents and brother again was really good. Good for me to see that they are well and good for them to see that I am happy. In that additional week I travelled to Johannesburg, Pretoria, George & Oudtshoorn. I enjoyed my stay in South-Africa. But it was good to return to The Netherlands again. This time not nervous. But looking forward to go back to work with the rest of my team.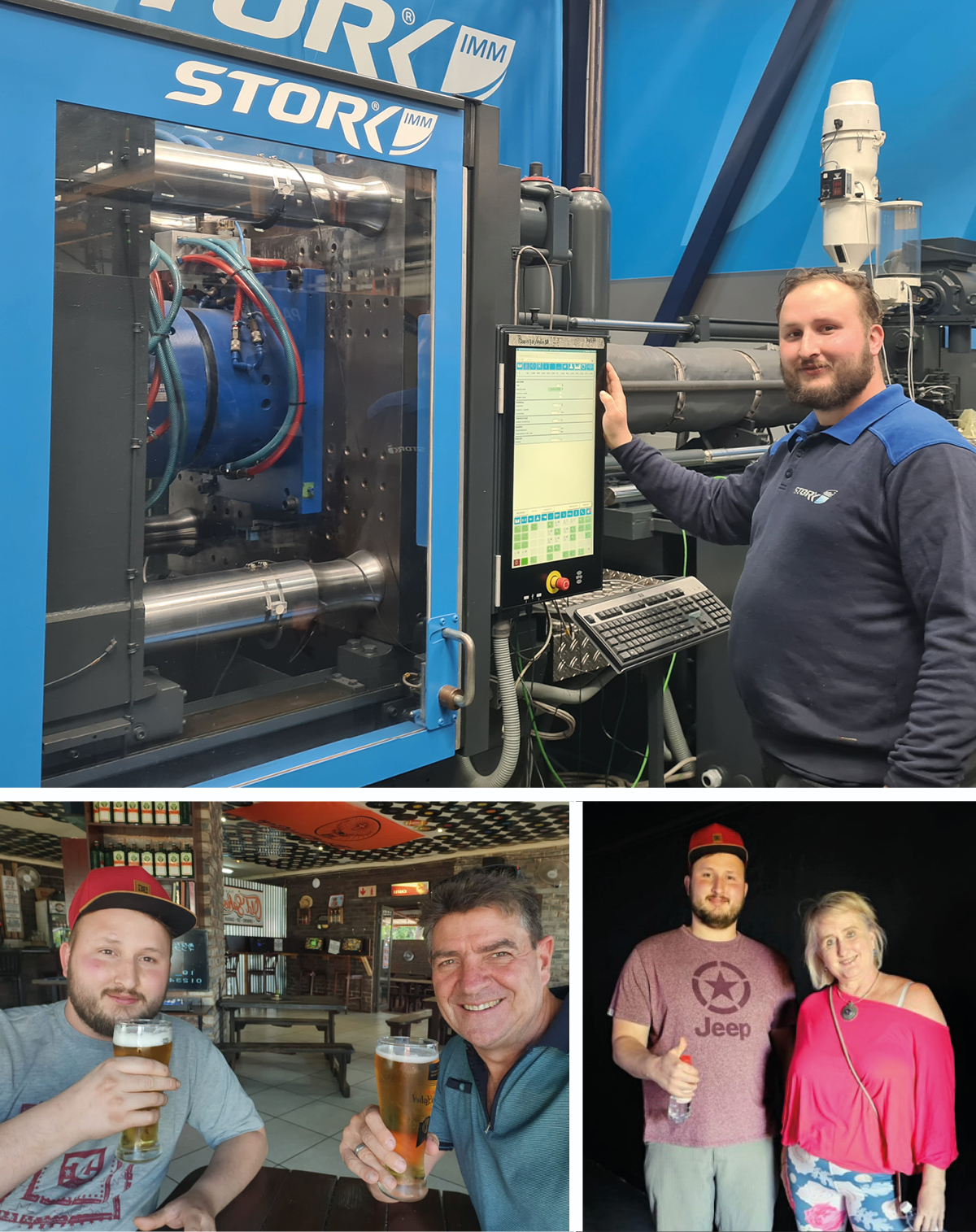 Huseyin Service
Internal service & sales

"I started at Stork IMM in the field as a Field Service Engineer. Over the years, I transitioned to the customer service department, and my role evolved from Field Service Engineer to Troubleshooter. In this job, I am responsible for addressing all customer inquiries related to machine optimizations or malfunctions. Lately, I've also been involved in a sales. Sales has always intrigued me, and within Stork IMM, I have the opportunity to delve into it a bit more. Working at Stork IMM is truly fantastic. You can join as a technician and potentially progress to becoming an Area Sales Manager, for example. Everything is achievable as long as you have ambition, are proactive, and demonstrate your skills. Moreover, the product itself is incredibly impressive. Both Stork IMM and the machines continue to evolve constantly. There's always progress, and that's why even after all these years, I still enjoy my work here immensely."